Some "Healthy" Foods Are Packed with Loads of Sugar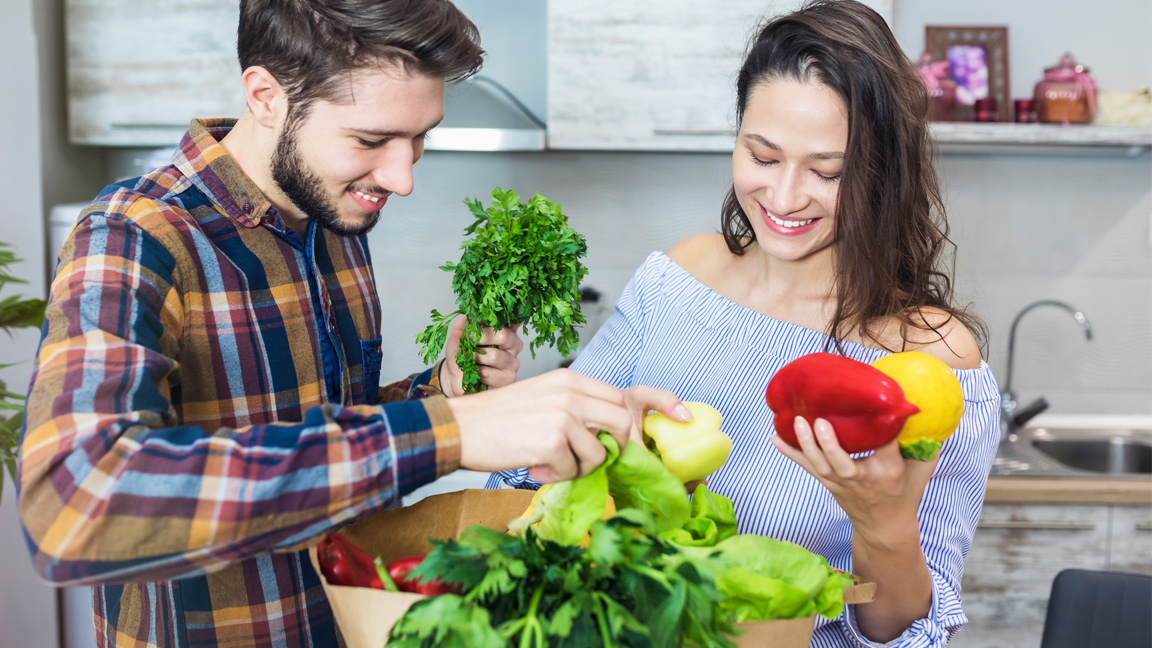 We write a lot in our blog here at Dr. H about exercising safely regularly to stay healthy with our braces; however, we've never written about the types of foods to eat in a healthy lifestyle.  We are going to make this into a small series of blog posts tackling this topic.  To kick it off casually, which one of the two has more sugar in them?  A 20 ounces bottle of Vitamin water or a Big Texas Cinnamon roll, which one do you think has more sugar?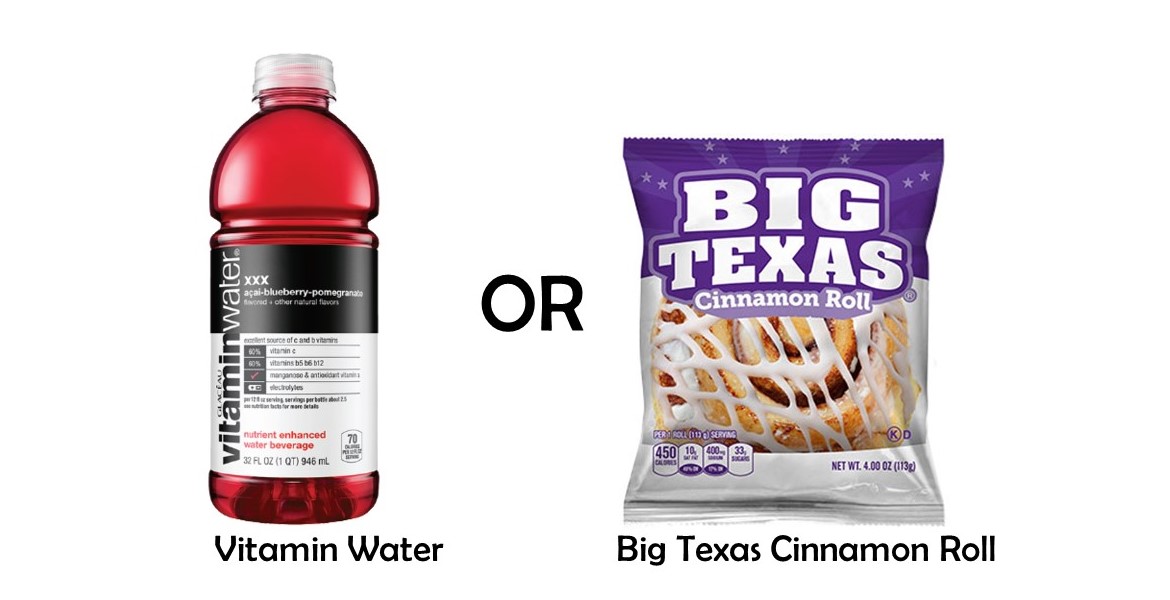 If you answered Big Texas Cinnamon Roll, you are right.  However, see the sugar count difference directly from their packaging below: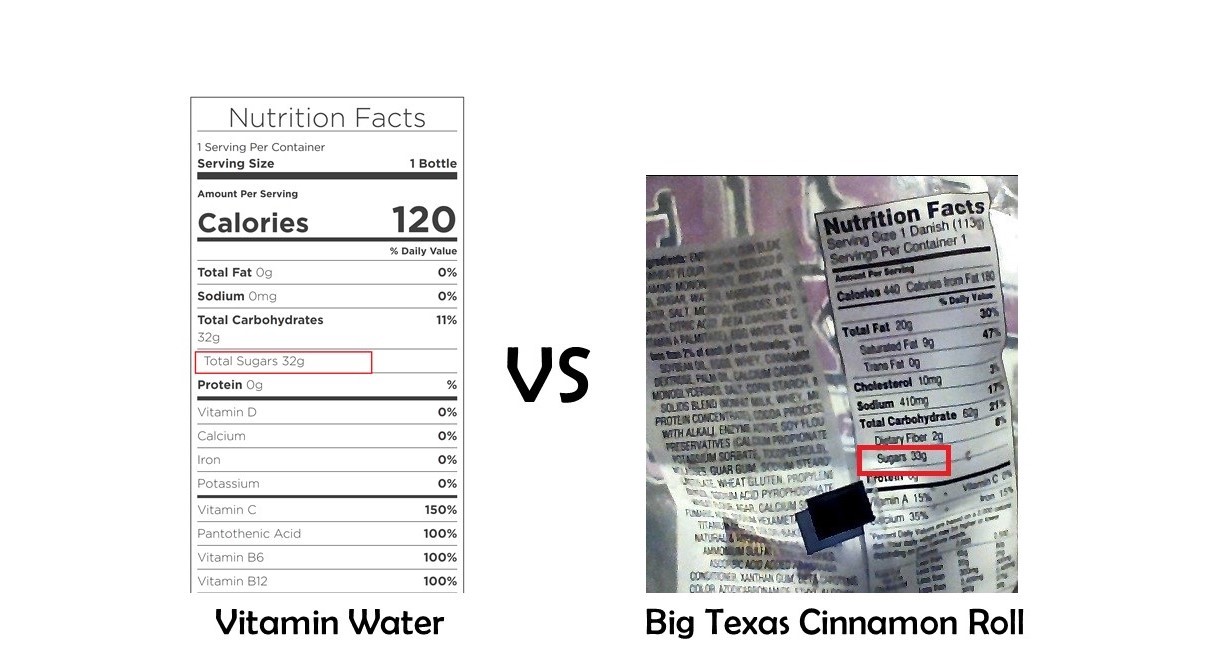 There is only a 1 gram of difference in sugar!  If you're drinking vitamin water, you are almost consuming just as much sugar as eating a Big Texas Cinnamon Roll.  Therefore, the next time you decides what's healthy or not in the market be sure to check out their nutritional facts before pulling out your wallet!