HAPPY THANKSGIVING! It's now time to exercise!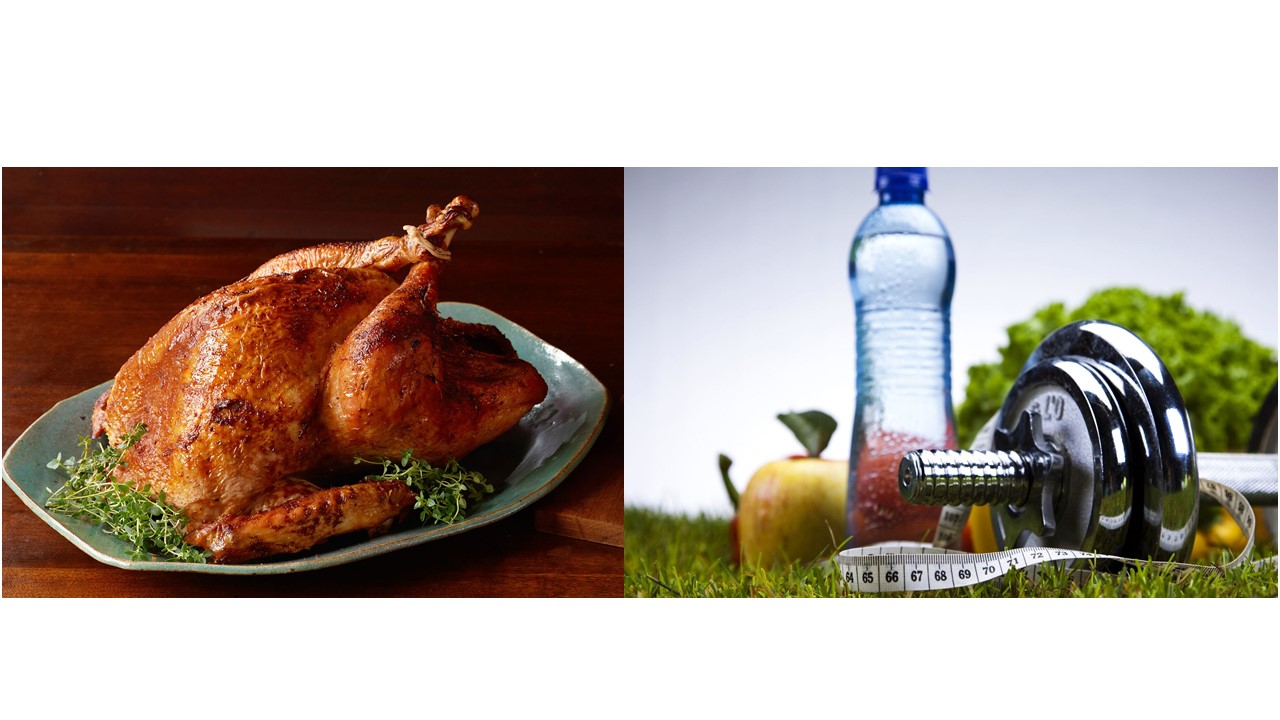 A belated Happy Thanksgiving to our SportDr family and friends.  We hope you had a wonderful celebration with your loved ones and have a lot to be thankful for.  Our family certainly has many things to be thankful for.  For starters, on Thanksgiving Day, we enjoyed a delicately made turkey, stuffing, mashed potatoes, green bean casserole and sweet yam.  Yum yum yum.  On top of that, we had TWO kinds of pie (pecan and pumpkin) for dessert!  Who can beat that???  And the best part of it all?  We didn't have to cook it from scratch!  Needless to say, the meal was a success and everyone had a wickedly delicious time.
So now that Thanksgiving is over and Black Friday shopping has come and gone, it's time to sober up and come up with a plan.  A plan for what? you may be asking.  Well, a plan on how we can lose the few pounds we all gained during the massive feasting last week.  That means getting back to an exercise routine.  But it's cold outside you may be thinking.  Don't worry, there's a solution to that.  Exercise in the comfort of your home.  Below are a few ideas to help us get started on this health journey together.
Jumping Jacks
We've all had to do jumping jacks during gym class in high school.  It was fun then.  Why not bring back those old memories and include jumping jacks as part of your exercise routine?
Squats
Squats are a great way to strengthen your leg muscles and can be used to burn body fat and build lean muscle if done regularly. 
Pushups
Pushups can be used to build upper body strength.  When done with proper form, they can also make your lower back and core stronger.  This is a fast and effective way to build strength.
Those are my three favorite ways to exercise inside the house.  What are yours?